Bloomtools Websites
Bloomtools are IT Geniuses............ Albert Einstein would have loved them !
How do I know..........well, I have worked with them for some time now and when it came time to produce my own website the choice was simple. However there is even more to the company and if it's IT based then Bloomtools can help you. More information for you or just click www.bloomtools.com and go directly to their site.
Don't forget to say that the Marketing Mentor sent you and they will love you to death. Ask for James because he knows the stuff inside out and will move heaven and earth to make you happy.
Vision Statement
Bloomtools is a revolutionary Australian based company with a global focus. We create advanced software to drive efficient business systems and create outstanding products and solutions. Our software applications evolve and integrate seamlessly with others and are stable, unique and practical.
Our motivated team of talented people is passionate about their work and practiced in the art of listening and communicating. They are our front line heroes and partners with our clients. We are courageous in business, client centered and we value ethical practice highly. We are Bluehype, join our revolution.
Company Profile
Surviving and prospering in today's tough business climate demands you do more with less, and this generally requires management to find more and more ways to cut costs by implementing more systems and paperwork. This spiral becomes a self fulfilling prophesy and although it may increase profits in the short term, it inevitably robs business of reaction time and market agility.
Bloomtools is a software business driven company that prides itself on creating revolutionary business systems that allows forward thinking companies to be flexible, more efficient and to cut costs.
For instance, with regard to website development, Bloomtools has revolutionised the idea of web production and maintenance to allow businesses to have total control of their own sites. By providing a framework for managing every aspect of a website, Bloomtools has unshackled business so it can evolve and maintain a competitive edge in a continuously evolving industry.
The Team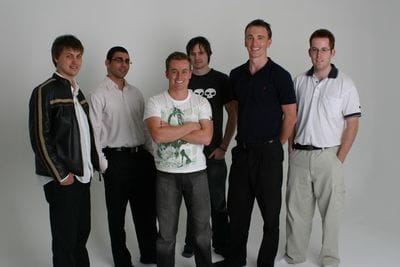 Recent top graduates from some of Australia's finest universities and colleges, Bloomtools boasts an impressive team of talented and dynamic individuals who are up to the challenge. Bloomtools values the many skills of its employees, but among the most important are those of communication and customer service. Following is a few of Bloomtool's "front-line heroes".
James Greig - CEO
Graduating third in the entire course at Griffith University, James holds a Bachelor of Information Technology with Advanced Studies, majoring in both Computer Science and Interactive Web Development. James has many years business and consulting experience creating advanced revolutionary software solutions for some of Australia's Biggest Companies.
The Marketing Mentor